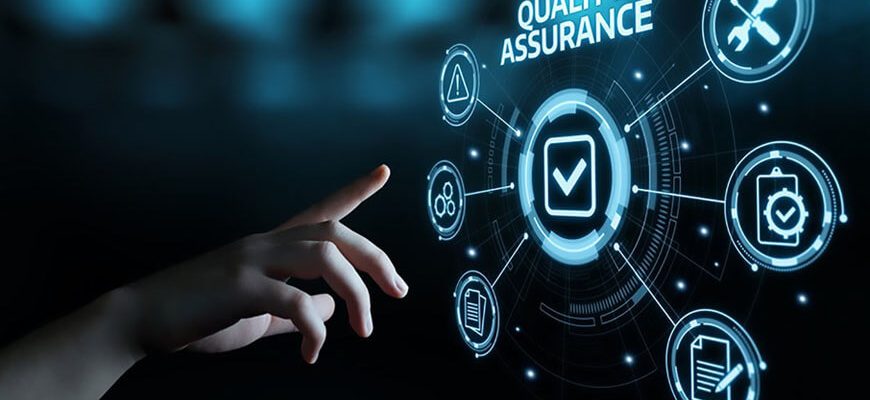 Advantages of Quality Assurance QA Training:
Best Online QA Course with Certification
GSS offers a comprehensive and inclusive Online QA Course suitable for beginners or anyone aspiring to pursue a career in software testing. Our goal is to provide the best online testing courses, covering various areas such as Functional Testing, Automation Testing using popular tools like Selenium and UFT, Performance Testing, Testing Certification, and Project Trainings, among others.
The Online QA training program offers a comprehensive curriculum that starts from the fundamentals of Testing and progresses to cover topics such as understanding the Software Development Life Cycle (SDLC), the usage of testing tools like JIRA and ALM, basic UNIX commands, and a solid grasp of Agile methodology. The course content is thoughtfully designed in alignment with the International Software Testing Qualification Board (ISTQB) standards, providing individuals with a strong foundation to launch their careers in Software Testing. This training will enhance your QA skills, enabling you to confidently embark on a testing project right from Day 1.
To ensure practical learning, our Online QA course incorporates numerous real-world examples, assignments for test case designing with personalized reviews, and round-the-clock lab access to practice using the necessary tools. Additionally, we offer additional sessions focused on Interview preparation, where we discuss commonly asked interview questions and provide valuable insights.
GSS's Online QA Course is a comprehensive and well-structured program that equips you with the necessary knowledge and skills to excel in the field of software testing. With our practical approach, extensive resources, and personalized support, we are dedicated to helping you kickstart your career and succeed in the dynamic world of Software Testing.
Join our online QA Certification Course today and become an accomplished Quality Assurance Specialist!
If you're looking to jumpstart your career as a QA Specialist, you've found the perfect place. We provide you with the necessary knowledge and hands-on experience to excel in your role as a QA Professional.
Our QA Online Training program is designed to make you proficient in a range of essential areas, including:
Functional Testing

Automation Testing using popular tools like Selenium and UFT

Performance Testing

Testing Certification

Live Project training 
Our training is 100% job-oriented, offering real-time project work that allows you to gain practical experience using our live access. To further support your career development, our experienced staff will assist you in preparing your resume and conduct mock interviews to boost your confidence in facing real interviews. We also provide valuable assistance with recruiter-driven job placement.
Don't miss out on the opportunity to become a skilled QA professional. Enroll in our online course today and take the first step towards a successful career in Quality Assurance!
QA Online Course Syllabus
Importance of Quality Assurance
Quality assurance (QA) plays a vital role in various industries, including software development, manufacturing, healthcare, and many others. Its importance lies in ensuring that products and services meet or exceed customer expectations, comply with regulatory requirements, and maintain high standards of excellence.
Objectives of Online QA Course
Develop a Strong Foundation:

The Online QA course aims to provide participants with a comprehensive understanding of the fundamentals of software testing and quality assurance.  

Gain Practical Knowledge and Skills:

The QA training focuses on equipping participants with practical knowledge and hands-on skills relevant to the field of software testing. It covers various aspects, including manual testing, automation testing using popular tools, testing on different environments, and working with different domains.

Understand Testing Processes and Methodologies:

Participants will learn about the entire testing process, including test planning, test design, test execution, and defect management. The course introduces participants to different testing methodologies, such as agile testing, and provides insights into effective test management techniques.

Familiarize with Testing Tools and Technologies:

The course covers widely used testing tools and technologies, such as Selenium, UFT, JIRA, and ALM. Participants will gain practical experience in utilizing these tools to perform efficient and effective testing.

Prepare for Industry Certifications:

The QA course content is designed in alignment with international standards, such as the International Software Testing Qualification Board (ISTQB) certification. Participants will receive training that prepares them to successfully complete relevant certification exams and enhance their professional credentials.

Enhance Job Readiness:

Our QA Online Course aims to enhance participants' employability and job readiness by providing real-time project work, hands-on exercises, and assignments. Participants will gain practical experience through these activities, enabling them to confidently apply their skills in real-world scenarios.

Provide Interview Preparation and Placement Assistance:

QA course offers additional sessions focused on interview preparation, including discussions on commonly asked interview questions. Participants will receive guidance in resume preparation and mock interview sessions to enhance their interview performance. Furthermore, GSS provides 100%  job placement assistance by connecting participants with relevant recruiters and job opportunities.
There are numerous ways that the QA process might develop. Most people and organizations adopt the Agile Approach. To be more specific, you may question "How does QA testing function in software development?"
In an Agile process, programmers are given objectives before being given tasks and stories that correlate to those needs so they can start working. The specification file, design documents, visual design, procedures, events, and mock-ups are all provided at the same time to allow the QA team to understand the project and start developing their test scenarios and automation scripts (if possible) in compliance with it.
There is no waiting period between QA and development due to the interdependence of these two processes.
Scope of Quality Assurance QA?
High-quality items are in great demand in the market in the modern IT industry. The use of "Software Quality Assurance" (SQA) during software development was a strategy developed by tech experts to satisfy these high standards. Consequently, the scope of software QA expands along with the need for high-quality products. So, it is impossible to ignore the necessity for software quality assurance testing across industries.
Quality assurance (QA) aims to produce projects that are error-free in any subject of study while providing a means of preventing software design difficulties, including bugs, flaws, and errors.
It is crucial to conduct adequate software quality assurance to reduce the possibility of mistakes or blunders.
Who is eligible for Online QA Course?
The majority of the time, QA training is a platform-independent position. The online QA course is open to candidates with experience outside of IT and can help them launch a lucrative IT career.
There are no prerequisites for the Online QA Training. Anyone who has a basic understanding of computers can take the course. All you need is a willingness to put in the effort, a focus on detail, and creative abilities.
What will you learn in Online QA Training?
Test Case Designing
In depth knowledge of SDLC Models
Testing Types
Basic UNIX Commands
Agile Methodology
JIRA
ALM QC
Mobile Testing
Agile Testing
Register for 7 Days Free Training Sessions
QA & BA Course Training Demo for Beginners
What is Testing | Blackbox Testing Demo
Blackbox Testing Techniques - In-depth Tutorial with Examples
Students Testimonials
Our Software Testing Student's Reviews
" Get Software Service Instructors are great! They also provide all the services you need to cement the knowledge shared. "
Rajesh Galla

" An excellent training with detailed presentation, practical examples, useful information about related activities, an experienced trainer. "
Leelya Gummadi

" Best Teacher , Best service . Madhu Sir you are great . i recommend all of you guys to try his services , take demo classes , i bet you will love him. Regards: Imran "
Haider Bangash

" A great place to start a new career . Very prompt response. One on one homework help is very useful. Easy to understand lectures even if you are coming from a different background. "
Papia Chowdhury

" Mr. Tummala is a dedicated instructor who makes a sincere effort in explaining everything in a simple and easy to understand manner. Coming from a completely non-IT background I had no difficulty in following the classes. He responds promptly to emails and voice messages and is always ready to answer your questions or clarify anything you didn't understand. The QTP instructor, Meghana was an equally good teacher and very knowledgeable. I consider my money well spent. "
Sowmya Jess Prasanth

" I strongly recommend these classes if you are new to IT testing. Teachers are very knowledgeable and follow very good teaching methods. You almost get an in class learning experience. I personally felt very useful about the one on one discussion & homework review sessions."
Chanakya Bodepudi

Interested to know more details
Our team will be happy answer all your doubts about course