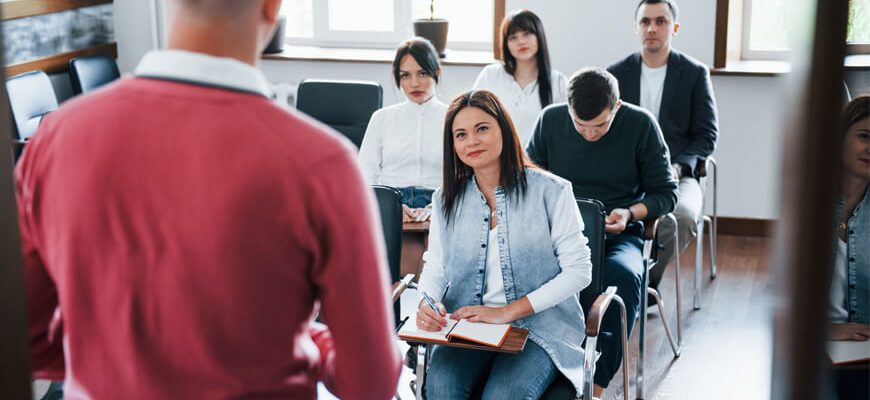 Online Selenium Webdriver Course
We at GSS provide extensive Selenium Online training which includes all the topics required to work on a real-time automation project. A wide range of functionalities like Selenium IDE, WebDriver, Grid, Programming Language, Framework Development, GIT, Maven, Jenkins, Cucumber, TestNG, etc are covered. The course enables you to learn all the strategies of creating powerful automated web tests with Java/Python/JavaScript during the selenium course. We also provide additional interview preparation sessions where frequently asked interview questions on JAVA and Selenium WebDriver are discussed, which helps the individual to confidently face Automation Interviews.
You may learn automated testing and become a certified A4Q Selenium Tester with the help of GSS's online Selenium certification training course. As part of the online Selenium training course, you will learn Selenium IDE, RC, Selenium WebDriver, and Selenium Grid through practical projects and case studies.
Our installation documents and guides help you configure and install a complete selenium automation setup on your computer.
Importance of Selenium Testing
Selenium is a crucial testing tool for ensuring the quality of software. As the number of websites has grown recently, it is crucial to test them against numerous quality criteria to ensure they match the desired quality standards. Businesses all around the world have started using Selenium to test both the simplest and most complex software applications since it is a complete collection of different automated testing techniques. Selenium consistently stands out as one of the top automated testing solutions for the IT sector thanks to its many benefits and simple-to-use features.
Selenium operates via API commands like GET and POST and responds to requests for Selenium scripts. The queries are then transmitted through HTTP to both the browsers and the browser driver's HTTP server. This engages the application's components, and the response is provided back to the IDE via the same channel.
Advantages of Selenium Testing
One of the various tools used for automated testing is Selenium. But in addition to the usual benefits of automated testing, Selenium offers a few particular characteristics that set it apart from other products.
Open source
supports multiple languages
Testing for Cross-Browser Compatibility
Platform Assistance
Multiple Frameworks and Languages are Supported
Execution of Parallel Texts and Remote Control
Very Simple to Use
Reusability and Supplements
Utilizing the Code
Continuous Integration and Updates
Scope of Selenium Testing
Automation testing is quickly going to be associated with Selenium. This is a result of Selenium's broad application in various enterprises and industries. Any programming language may be used, and it will be converted to selenium code. Frameworks specifically designed for this language make it easier to write scripts for Selenium automation tools. Because Selenium is open-source, functional across several browsers, and portable across platforms, all the major firms have turned to it for test automation. To become one of the highly sought-after automation engineers in the software testing industry, learn Selenium online.
However, this list is not exhaustive. Job roles that can enroll in Selenium certification training courses include:
IT specialists
testing specialists
QA specialists
software testers who wanted to learn more about automation
Data Scientists
Computer programmers
data analysts
Web designers
Those that desire to learn automated evaluation
People in the industry who desire to pass necessary Selenium certification examinations
Why do this Selenium course?
Selenium is one of the most popular open-source testing tools for Software Automation Testing. It is used for automating browser-based applications across different platforms. Selenium finds its relevance in Regression Testing(Test Data creation, Functional Testing, automation-aided exploratory testing, reproducing bugs, etc). Selenium-Automation has many benefits like Cost optimizations, productivity gains, Quick results, less error, reliable and reusable due to which Software Organizations look for individuals with Automation testing Skill sets.
Our Selenium WebDriver Training is a blend of theory, practical examples as well as presentations. You also get to learn core object-oriented programming concepts (OOPs) which is the base for Java. JavaScript and Python. We have 24×7 remote lab access to practice what you learn. We also provide job support for our candidates, once you start working as a Software Testing professional, in case you need any help, so we can iron out any issues you may face. If you are looking for detailed learning of automation concepts with a wide coverage of topics, then this course is right for you.
Online Selenium Course Syllabus
Who can take this Selenium Webdriver Course?
Perfect for beginners to manual testers who want to make their career in Automation Testing.
Graduates with IT/Non-IT background
Software Testers, QA Leads or Managers
Business Analysts
Manual Testing Knowledge
Good logical skills
Register for 7 Days Free Training Sessions
Watch our Selenium Training Videos
Selenium Automation Testing Tutorial
Selenium Java basics Tutorial
Students Testimonials
Here is what our students speak after taking course
" Get Software Service Instructors are great! They also provide all the services you need to cement the knowledge shared. "
Rajesh Galla

" An excellent training with detailed presentation, practical examples, useful information about related activities, an experienced trainer. "
Leelya Gummadi

" Best Teacher , Best service . Madhu Sir you are great . i recommend all of you guys to try his services , take demo classes , i bet you will love him. Regards: Imran "
Haider Bangash

" A great place to start a new career . Very prompt response. One on one homework help is very useful. Easy to understand lectures even if you are coming from a different background. "
Papia Chowdhury

" Mr. Tummala is a dedicated instructor who makes a sincere effort in explaining everything in a simple and easy to understand manner. Coming from a completely non-IT background I had no difficulty in following the classes. He responds promptly to emails and voice messages and is always ready to answer your questions or clarify anything you didn't understand. The QTP instructor, Meghana was an equally good teacher and very knowledgeable. I consider my money well spent. "
Sowmya Jess Prasanth

" I strongly recommend these classes if you are new to IT testing. Teachers are very knowledgeable and follow very good teaching methods. You almost get an in class learning experience. I personally felt very useful about the one on one discussion & homework review sessions."
Chanakya Bodepudi

Interested to know more details
Our team will be happy answer all your doubts about course