JMeter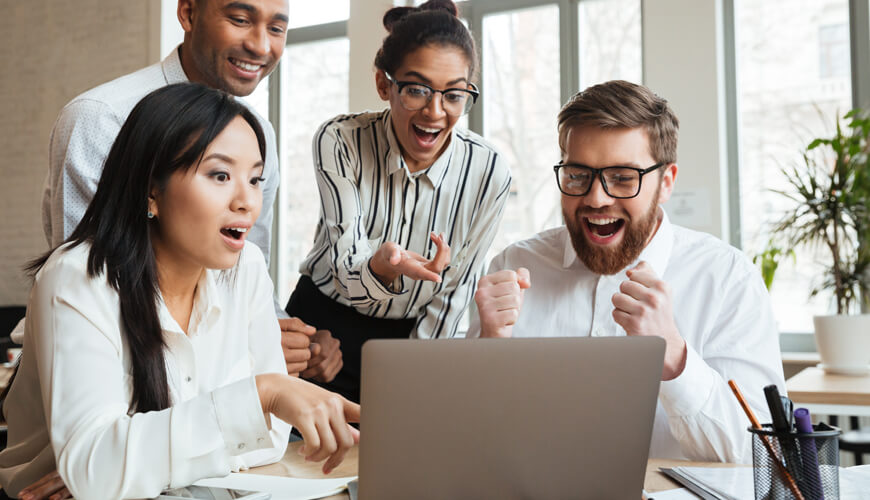 What we offer?
We at GSS offer exclusive Performance testing training which aims at helping the students in understanding the Performance testing concepts. This course provides in-depth understanding of Performance testing terminologies and concepts that boosts your confidence in success in your career.
Performance testing is crucial for the success of businesses being an important phase in the testing life cycle. It helps one know the behaviors of applications under load conditions. For example, a load condition is when a website encounters extraordinarily heavy traffic. A high performing application is one that lets the end user carry out a pre-defined task without undue perceived delay or irritation. Performance should not lie in "the eye of the beholder" or in other words, an application should be perceived objectively by all its end users.
The course is a blend of theoretical concepts and practical application. A number of case studies give participants a deep insight into performance testing and its applicability in a live environment.
Who can take this course?
Perfect for beginners to experienced level professionals who want to make career in performance testing
Best for Software Testers, QAs, Leads, and Managers
Best for entry level candidates who wants to learn Performance testing using JMeter
Pre-requisites
Manual testing knowledge
Any scripting language knowledge
Good Analytical Skill
Basic knowledge of Statistics
What you will learn?
Performance Testing Concepts
JMeter
Integration of JMeter with Dynatrace
Monitoring the performance with Dynatrace
Course Features
Lectures

67

Quizzes

0

Duration

50 hours

Skill level

All levels

Language

English

Students

1

Assessments

Yes
Introduction of Performance Testing

What is Performance Testing
Performance Testing vs Functional Testing
Performance Testing Goals
Importance of Performance Testing
Pre-requisites of Performance Testing
Types of Performance Testing
Performance Management
Performance Testing Cycle and Activities
Performance Symptoms and Issus
Typical order of fixes
Challenges with Performance Testing
Performance Testing Matrices
Performance Testing Best Practices

Introduction of JMeter

What is JMeter?
JMeter overview
JMeter features
Working of JMeter
Installing and Running JMeter
Introducing the JMeter GUI
Configuring JMeter

Introduction to Elements of JMeter Test Plan

Thread Group
Controllers
Samplers
Logic Controllers
Listeners
Timers
ssertions
Configuration Elements
Pre-Processor Elements
Post-Processor Elements

Building a Test Plan

Adding and Removing Elements
Loading and Saving Elements
Configuring Tree Elements
Running a Test Plan Adding Users
Adding default HTTP Request Properties
Adding Cookie Support
Adding HTTP Requests
Adding Post-Processor for Correlation
Adding a Listener to View/Store the Test Results
Saving the Test Plan
Running the Test Plan

Recording Tests Using JMeter

Creation of Thread Group
Adding HTTP Proxy Server
Configuring HTTP proxy server
Configuring the browser for recording the test script
Capturing the test steps using JMeter

Handling the dynamic server values

Using a Header Manager
Parameterize the user sessions
Handling the dynamic server values

Parameterize with test data

Identifying the test data on AUT
Open a csv file with JMeter
Reading the data from CSV files
Using the parameters in JMeter Tests

Adding Assertions to the test script

Validating the response data related issues
Validating the response size related issues
Validating the threshold for the server response times
Running the tests and analyzing the Assertion results

Running Scripts with JMeter

Creating multiple test thread groups
Calling the multiple thread groups from a test plan
Configuring the threads groups with respective users' numbers and ratios
Running the load test for multiple thread groups from a Single Test

Reporting and Analyzing the Results

Adding the Assertion Results and monitoring
Generating the Monitor Results
Saving the data through Simple Data Writer
Generating the Aggregate Graph
Generating the Aggregate Report
Generating the Summary Report