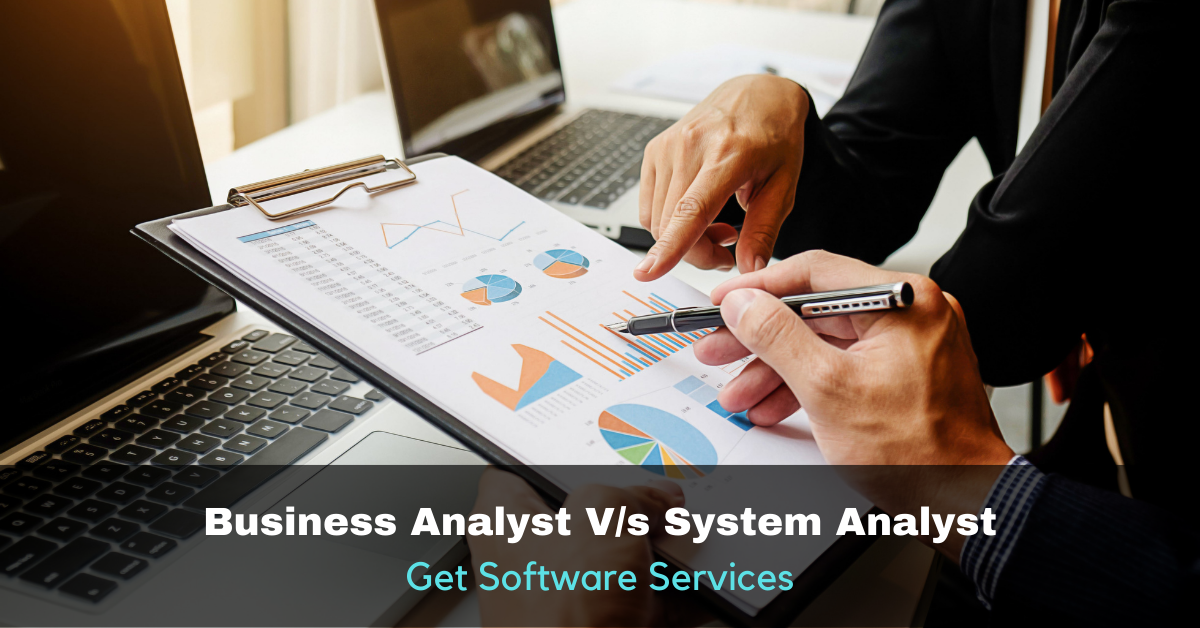 Difference between Business Analyst and a System Analyst
A business analyst is a professional who conveys analytics of the business environment to the stakeholders, whereas a system analyst is not that specialized. Both have a lot of similarities and differences.
"Business Analyst" and "System Analyst" are often used interchangeably in today's business world. Although technically two different titles, the line between them has blurred recently. This article will explain what separates a Business Analyst from a System Analyst, who fills each role, and how these roles are typically filled at larger organizations where there is a need for both professionals. Let's look at them individually and learn their differences in detail.
Business Analyst Vs. System Analyst
A business analyst is a type of analyst who works on a system's business and market side, as opposed to the technical side, like a system analyst. In contrast, a system analyst focuses on the technical side.
A business analyst is a person who specializes in the analysis of business problems. In contrast, a system analyst is a person who specializes in the design and implementation of computer applications.
Business analysts are responsible for creating software systems that support businesses. They must understand different aspects of a business and use those insights to create valuable solutions. They must also understand how other people work and communicate with them effectively.
System analysts create software systems that help businesses operate more efficiently. They need more training in communication or understanding human behavior than business analysts. Still, they can use their programming languages and algorithms expertise to create efficient solutions to problems.
System analysts are responsible for the technical implementation of a system. They analyze the system architecture, and they recommend how to implement that architecture to meet the business requirements. A system analyst will also determine the tools needed to achieve those goals.
Skills that are common for the Business analyst and System Analyst
Business analysts and system analysts have several skills in common.
● Ability to work with others
● Knowledge of business processes
● Organizational skills and project management experience
● Strong communication skills
● Ability to prioritize tasks and manage time effectively
● Software development
● Information technology (IT) management and operations
● Systems analysis and design
● Project management
● Data Analytics
● Business process re-engineering
● Deep understanding of the business domain
● Ability to identify and analyze business problems, risks, and opportunities
● Ability to communicate effectively with other stakeholders such as executives, customers, and employees
● Ability to use analytical techniques such as data analysis, market research, and business modeling for decision making
● Good problem-solving skills, as well as the ability to create logical solutions for complex problems
Salary Structure For Business Analyst Vs. System Analyst Roles
Business analysts and system analysts both have similar salary structures.
Business analysts earn an average of 7,50000 INR annually, while system analysts earn an average of 3.2 Lakhs INR annually.
However, there are some cases where this difference could be more prominent. If a company is searching for a business analyst with five years of experience or more, this may be less of a priority. However, if they are looking for a new hire who has less experience and has specialized in one particular area of expertise, this will be important.
Another factor that could influence your salary is how much experience you have with different types of technology. Suppose you have experience working on enterprise software applications such as SAP or Oracle. In that case, because those companies don't usually provide much training or mentorship programs for their employees, this could help your salary increase significantly over time.
There is a vast difference in salary between these two roles because they are very different types. A business analyst focuses on supporting the business and analyzing data to help them make better decisions about its products and services. A system analyst focuses more on the technical aspects of their job, like developing software or writing code.
Tips for Landing a Job as a Business or System Analyst
The following are the necessary actions to be taken to be hired as a business analyst or system analyst:
1. You will need a bachelor's degree, preferably in Computer Science or Business.
2. You will need to be proficient with Microsoft Office and prefer working in an office setting.
3. A strong work ethic, problem-solving skills, and the ability to complete tasks without being told to do so are all essential.
4. You should have excellent communication skills and the ability to work well in teams with other team members, especially those unfamiliar with the subject.
5. You need to be able to focus for extended periods without supervision and pay close attention to detail.
6. You should be able to work well under stress and meet tight deadlines without sacrificing quality or accuracy.
7. You should have strong interpersonal skills and a positive attitude about working as a team.
8. You should be good at managing your time and be able to do more than one thing at once without sacrificing quality or accuracy.
9. You should be able to work independently without supervision and meet tight deadlines without sacrificing quality or accuracy.
Conclusion:
Analysts and business analysts break down barriers between the customer and the technical world. A Business Analyst is responsible for facilitating communication in various ways to help understand what customers need. A System Analyst is primarily tasked with implementing solutions based on those needs. Both work together to create a mutual understanding between end users and development efforts. The BA communicates user demands, procedural flow, etc., of the business processes to the SA, who implements technical solutions for a smooth business flow.